To Imprint South African soil with landmark quality
Property development, project management; construction and investment company.
Hodari was established in 2013, the owners and management are long established and well experienced property developers and previously established Maponya Developments.
Hodari Projects is an African company. Headquartered in Durban, South Africa, and focuses on the South African market. Hodari develops and invests in property for its own property portfolio through various SPV's. The aim of the portfolio is long term capital growth. Hodari has worked in partnerships and joint ventures with numerous companies and individuals to provide property solutions.
Hodari also provides turnkey development solutions, construction management and project management services to third parties e.g Aspen; L'il Masters Diapers & YOA cables
Hodari manages its own properties.
Formed by Garry Hamilton and Micheal Dlamini in mid-2017.
Garry Hamilton is a property developer and project manager with over 20 years' experience in the commercial and industrial sector. Michael Dlamini is a project manager who established PMSA, specializing in professional construction project management. PMSA have delivered a number of significant projects for high profile clients.

Michael and Garry became partners because they recognized a niche in the market for a one-stop turnkey property solution for their clients. Hodari Developments, in conjunction with their appointed team of professionals, will take their clients' requirements and translate it into workable, cost-effective solutions that enhances their clients' business.
Hodari pride themselves in being open and honest with their clients when it comes to arriving at the project numbers as well as in all other aspects of the development process. Hodari is a level 3 BBBEEE contributor.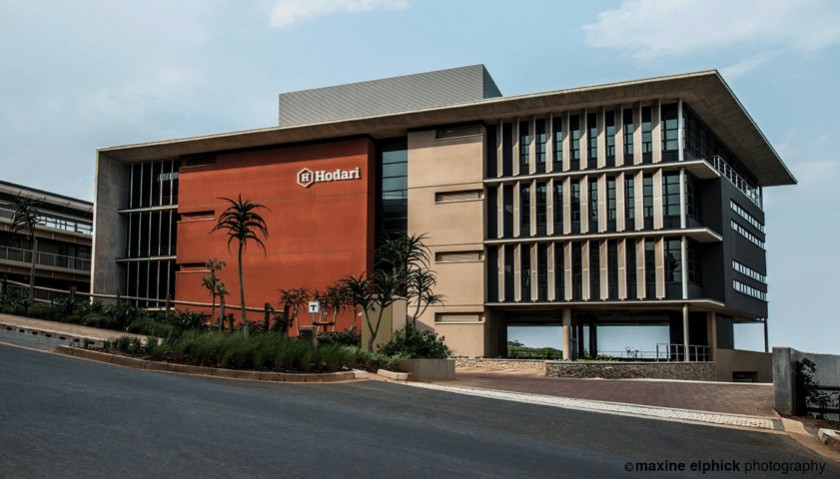 Available Properties
New developments on the cards and vacancies for existing properties.
Property Ownership
Each development is tailored to suit the Tenant's requirements for ownership. When moving to a new premises; Tenant's capital is often better utilised in growing the business rather than investing in a property.

However, Tenant's often would like the option of purchasing the property at a set time and price. We often structure the transaction to enable the Tenant to acquire additional shareholding in the property when desired i.e. 20% at the onset, 30% 3 years into the lease; 50% 5 years into the lease.
Property Management
Hodari provide project management services to clients in the built environment. Hodari take on the responsibility from taking the project from inception to completion.

Hodari have extensive experience of delivering projects for themselves and 3rd parties. This extensive expertise enables Hodari to provide a unique insight into projects, ensuring the correct solution to meet clients requirements and budget. Hodari will be the single point of contact for the client.
Turnkey Solutions
We can deliver a complete design and build within an agreed cost and time. Hodari would be responsible for the appointment of the entire professional team and contractors. Various funding options can be adopted for this model e.g. Client or Hodari funding. At Hodari, we invest in people to shape the environments that fuel the South African economy.

We are proud to have developed built environment solutions for the following clients:
- Big Foot Logistics;
- Lil Diapers;
- YOA Cables;